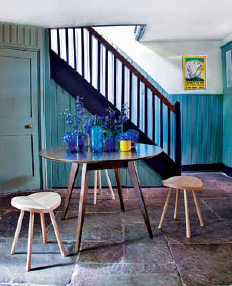 If you love interior design but need confidence to put your ideas into practice, look no further than The KLC deisgn course, unlock your own creativity!
The KLC School of Design and Homes & Gardens Design Your Own Home course is fantastic because it covers the key principles of interior design and provides you with the skills and support to use your home as a project. Studying from home has great benefits as well. You can manage your course timetable so it fits around work and family commitments. It is also a great way to make the most of KLC's excellent teaching material and support networks without needing to be based nearby.
The course normally costs £405, but is offered at £300 now to readers enrolling before 30 April 2013.
To enjoy this great offer, simply quote HG0413 when you call KLC on 0207 376 3377 to sign up.
Click here for more great offers.