Is your family hankering after more space? If you love your home too much to move, then ask a loft specialist to measure up your home's attic space. Whether you have the room to create two extra bedrooms with sparkly en suites or simply a cool playroom for the kids, converting the loft can add wow factor to your home. These inspiring rooms are guaranteed to kick-start some creative ideas...
1. This open-plan loft bedroom 

Take style notes from this relaxing room: white walls, lime-washed floorboards and minimal furniture will help a compact loft look bigger. Consider installing a glass balustrade to allow light to move around the room.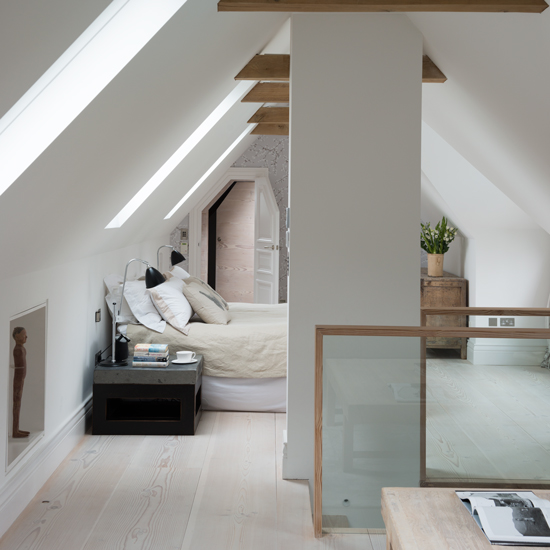 2. This bespoke shower enclosure

Don't presume you can't fit a shower under the eaves - this smart design proves that it's possible. If you're working with tight dimensions, keep the colour scheme pale and interesting.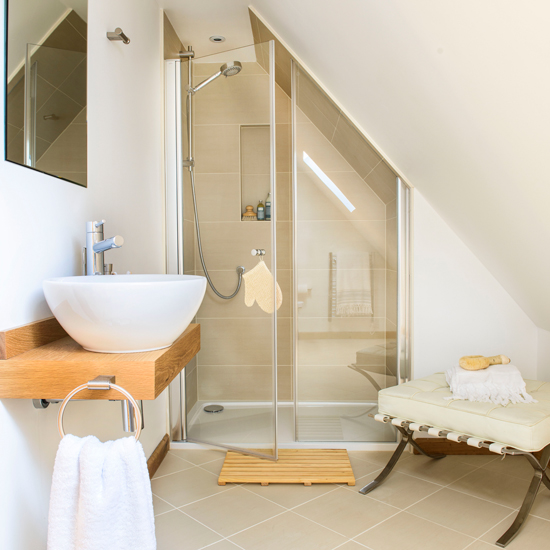 3. This split-level living space

If you're lucky enough to have plenty of height to play with in your loft, then consider using two levels to define areas with different uses, like this blissful living room and bedroom combo.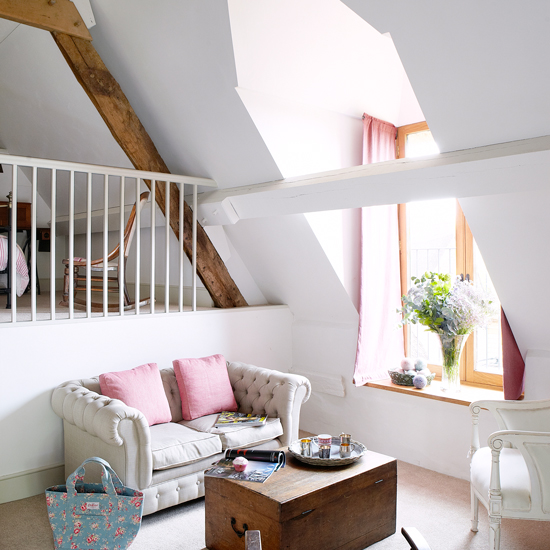 4. This cosy den

Got a grumpy teenager who can't bear your company when their friends come round? Give them the gift of a den. Ideal for gaming, gossiping and jumping around to Taylor Swift songs. They'll thank you one day.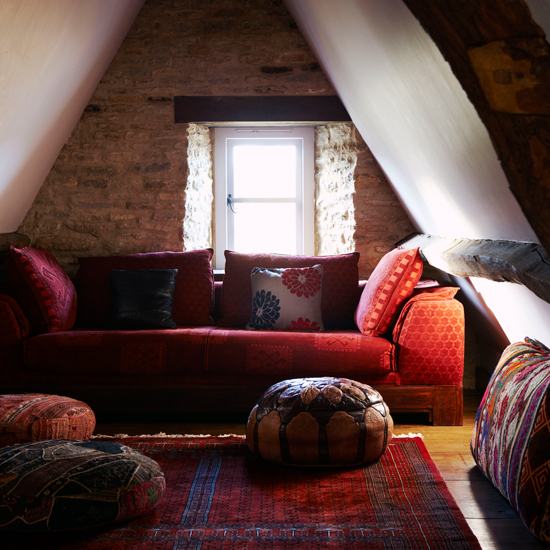 5. This stylish en suite

Always loved the chic en suites you find in fancy hotels? Get a bit creative with the layout in your loft – this shower enclosure provides privacy but the open layout means the cosy bedroom behind it doesn't feel too small.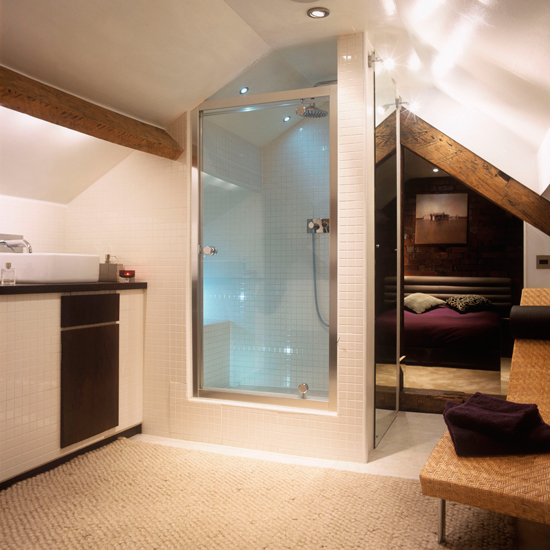 6. This cute home office

Free up space in the corner of the kitchen or the living room by moving your desk up to the loft. Not only will it be a quieter, calmer environment, you can benefit from loads of sunlight pouring through a skylight above your work station.
7. This Scandi-style guest bedroom

If you often have family or friends to stay, it makes sense to create a bedroom for them. Position single beds under the eaves so there is enough height to stand up in the centre of the room.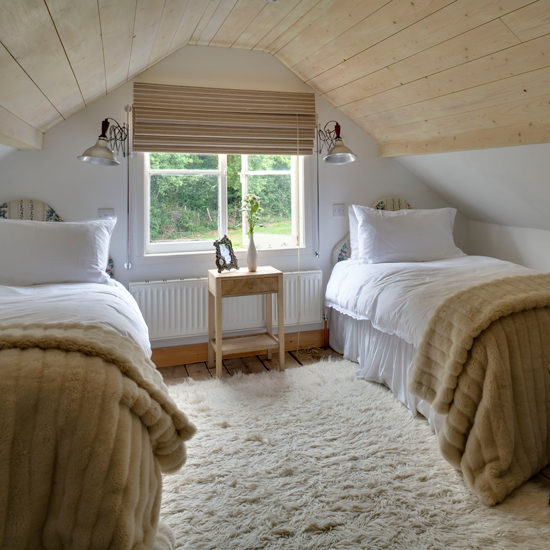 8. This serene family bathroom

You can fit a whole suite into a compact space by positioning the tub beneath the eaves. Plus, you can gaze at the stars above your skylight while you soak.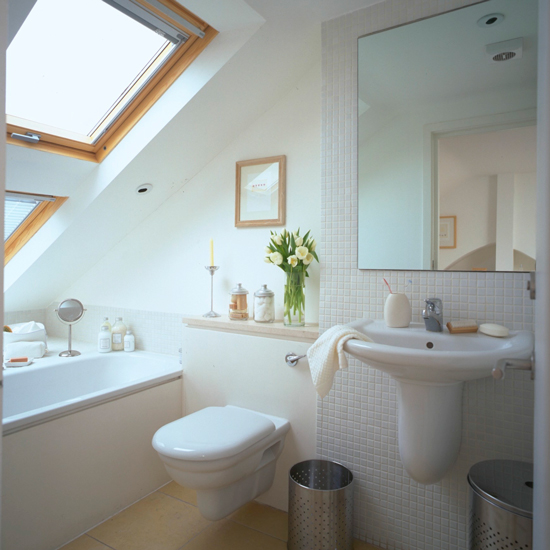 9. This fun kids' bedroom

With the help of a large skylight to let in sunlight, you can use bright, uplifting colour on a feature wall. Just keep the other walls and flooring pale so the room doesn't feel too busy.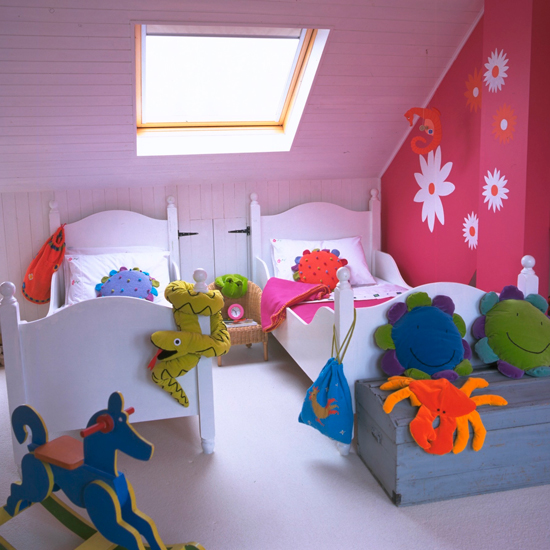 10. This clever bedroom

Tall head space isn't necessary above a bed and this inspired use of a nook is ideal for a kid's bedroom, where they'll be happy to climb in to snuggle up for the night.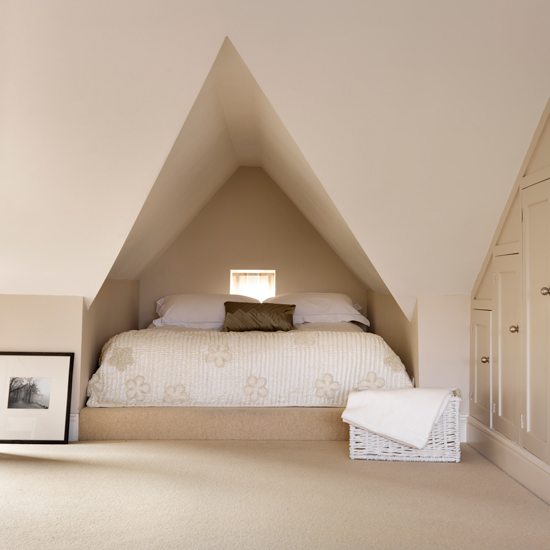 11. This country-style bathroom

The rustic beams bring heaps of character to this compact bathroom. Forget a fitted suite, this look is all about indulging in luxury freestanding pieces.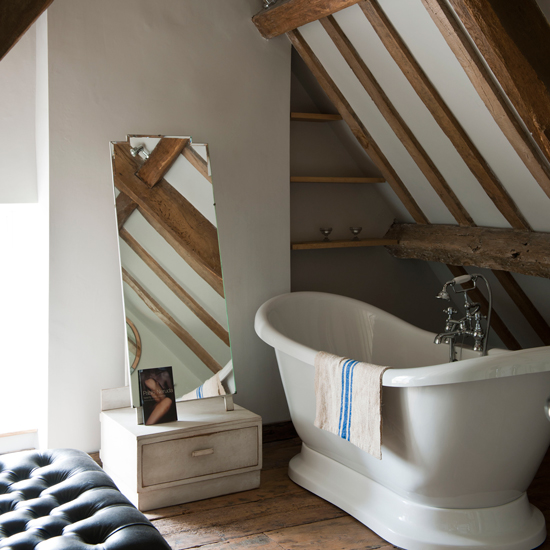 12. This away-from-it-all bedroom

...And relax.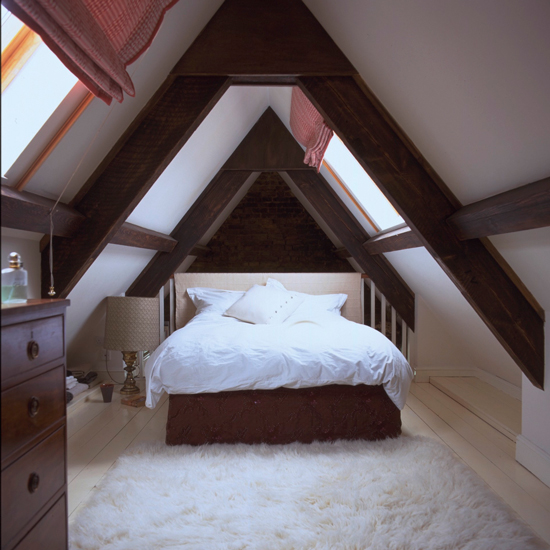 Liked this? Find decorating inspiration for shabby chic schemes.
******