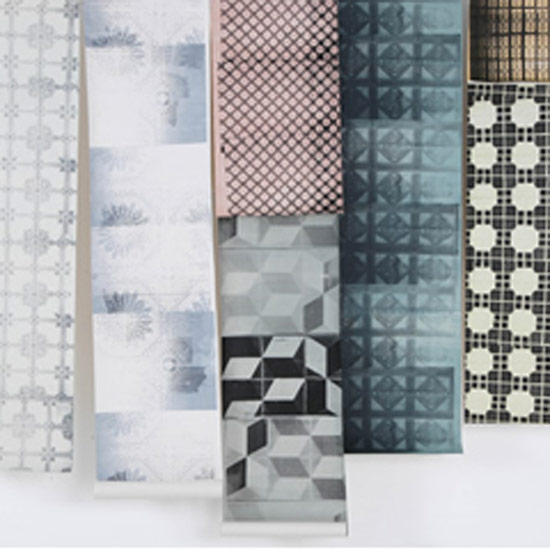 When it comes to a really personal touch, you can't beat handcrafted wallpapers. If you like your decor to be a unique, one-of-a-kind experience, bespoke or handcrafted papers are the way to go.
From painstakingly hand-printed papers to cut, appliquéd and sewn designs, the new generation of wallpapers hovers somewhere between wallcoverings and art.
'Wallpaper can make art really accessible,' says designer Deborah Bowness, whose designs include trompe l'oeil standard lamps, hanging frocks and canteen chairs. 'It can affect the way you see objects in relation to one another and even how you arrange your furniture.'
Stacks of books that on closer inspection are a flat image add personality to a room that's too small for a bookcase; textural papers with multiple stitched layers beg for closer inspection.
Think beyond one dimension and interact with trompe l'oeil paper by adding objects such as wall lamps or hooks on top.