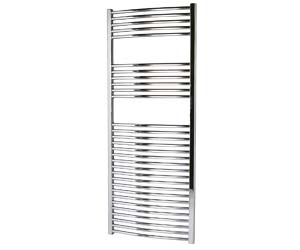 How to choose the right radiator
* Choose a radiator to suit your space
The heat output will depend on the size and surface area of the radiator. For instance, ladder-style radiators will have a smaller surface area than conventional panel radiators.
* Decide if you want a modern or traditional radiator
Modern models are made out of steel or chrome, which heat efficiently and are easier to produce. Older cast-iron radiators (and some reproduction models) are heavy, quite bulky and take longer to heat up. But they do cool down slowly, which gives a more gentle radiating heat.