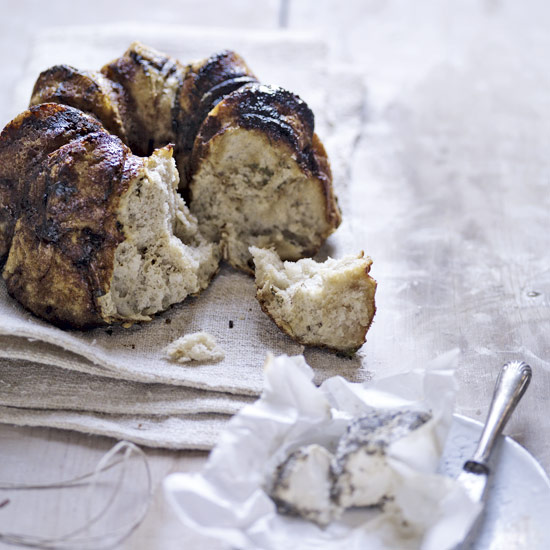 1 recipe quantity basic white bread dough
1 tbsp Marmite
75g butter, melted
100g finely grated Parmigiano Reggiano cheese
30g chopped parsley
Step 1) Lightly butter a 30cm diameter plain or decorative metal ring tin. Divide the dough into around 20 even pieces and shape into balls.
Step 2) Dip one ball into Marmite and then into butter, and place in the tin. Dip the next ball into butter, then Parmigiano and then parsley and place in the tin. Alternate until all the dough is used and the tin is full. Leave to stand for 30 minutes.
Step 3) Pre-heat the oven to 220°C, Gas Mark 7 and bake for 25 to 30 minutes or until the bread ring has risen and browned. A skewer pushed into the centre should come out clean. Allow to stand for 10 minutes and then turn the bread out from the tin.
Looking for more bread recipes from Homes & Gardens? We recommend the Brown seeded loaf, Dark rye loaf and All-purpose bread. For all the latest from the Homes & Gardens team, follow us on Twitter and Facebook.