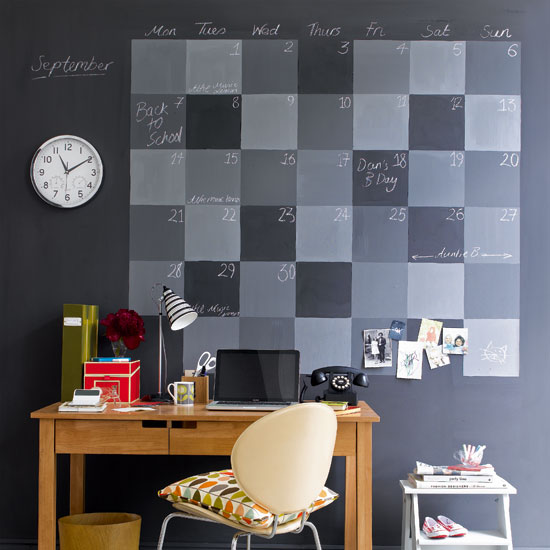 Write important dates on a blackboard calendar - perfect for a home office or a busy family!
1. Paint the wall in chalkboard paint and leave to dry, then mark up a 42-square grid - our squares are 20cm x 20cm.
2. To create different shades of grey, mix up three batches of chalkboard paint with white emulsion. Try a recipe of four parts chalkboard to one part white, then two parts chalkboard to one part white, a half-and-half mix and finally unmixed black chalkboard paint to create the four different shades on the calendar.
3. Once your paints are ready, use low-tack masking tape around the edges and fill in the squares.
Chalkboard paint, £10.99 for 750ml, International Paints
Find more home office decorating ideas.