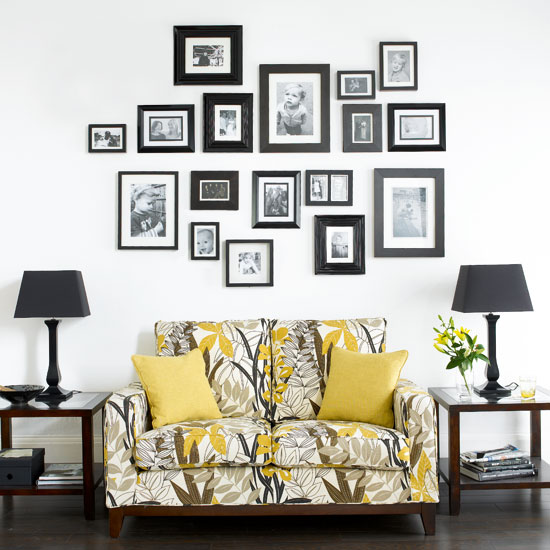 Create a striking display with your favourite family snaps.
1. Start by drawing out two parallel horizontal lines centrally on your wall.
2. Use these guides to line up the bottoms of one row and the tops of a second row, then add different sized frames outwards from these two rows.
3. Keep the frames to one colour to stop the scheme from looking too haphazard.
Picture frames from a selection at IKEA.
Find more inspiring living room looks in our online gallery.