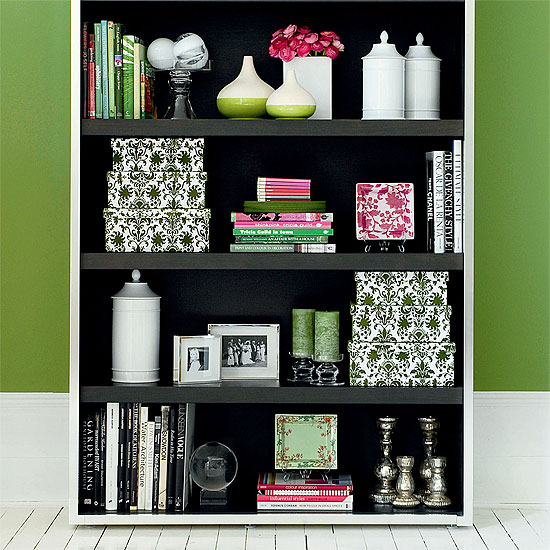 HERE'S HOW...

Statement pieces
Create visual impact by displaying white ceramics with a strong silhouette against bold-coloured shelving.

Attractive storage
Keep receipts, appliance manuals and paperwork in pretty boxes.

Personal favourites
Family photographs add character, while treasured objects make attractive bookends.

Still-life displays
Small posies of colourful flowers give a seasonal feel, while empty vases can lend accent colour.

By the book
Sort out your reading matter by subject, colour of spine and size. Creating vertical stacks as well as horizontal rows will help to add variety.

Added extras
When not in use, items such as place mats and candlesticks can be used to create interest.

For more style ideas, go back to our style ideas section.