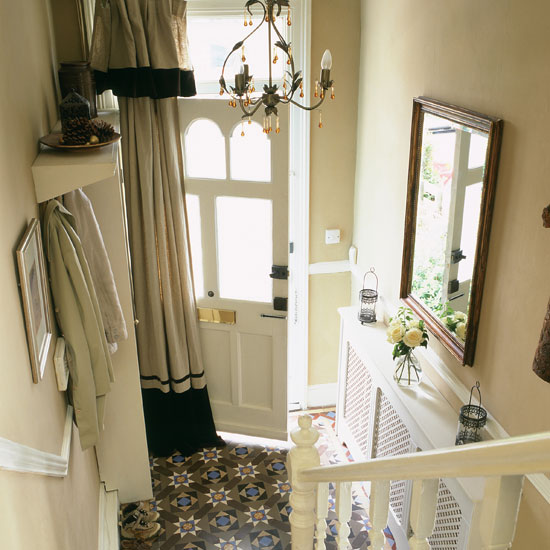 Indoor features
Edwardian homes tend to have fewer but larger, lighter rooms, including a purpose-built bathroom. Features include a generous hallway, often with a carpet of encaustic tiles, and wide staircase.
Parquet flooring is frequently underfoot and, on the walls, mouldings such as dado rails and plate rails, picture rails and architraves.
Fixtures can include quirky Arts & Crafts-style fitted furniture such as 'cosy corners': panelled alcoves including bookshelves and cushioned benches beside the fireplace.
External features
Edwardian builders favoured semi-detached two-storey houses. Plain red brickwork was adorned with flourishes such as painted wooden balconies and verandas, and porches were given fancy tiling or terracotta details.