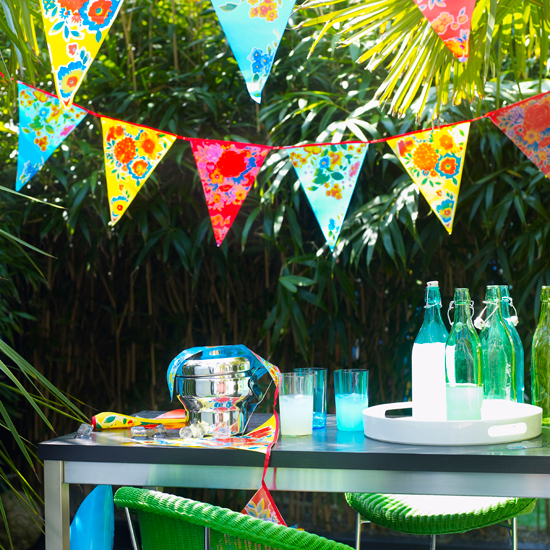 We love it when a product is functional, pretty and ethical, which is why we love the new Oxfam Ethical Collection. Perfectly timed to celebrate Fairtrade Fortnight (27 February - 11 March 2012) everything in the collection is either Fairtrade or made from sustainable materials.
As well as the usual, excellent Fairtrade coffee and chocolate the range includes some pretty treats for your home and garden. I've got my eye on a super cute tin watering can with a folk inspired motif which will be in stores in April.

But my favourite products from the collection are the range of 'thrifty kits' designed to encourage shoppers to turn their second-hand finds into crafty creations. If you're planning a garden party this summer, why not make your own bunting using the 'Beautiful Bunting' thrifty kit which contains ribbon, sewing thread, needles and pins along with instructions for turning old cotton shirts into 6m of fluttering bunting. Available in stores now, these kits are perfect for celebrating the Jubilee, and would make the original 'make do and mend' generation proud.
Oxfam Tel: 0300 200 1252
Why not check out our crafts page for more ideas of crafty projects to make and create? Follow us on Twitter and Facebook for all the latest news.
Victoria Harrison, Channel Editor