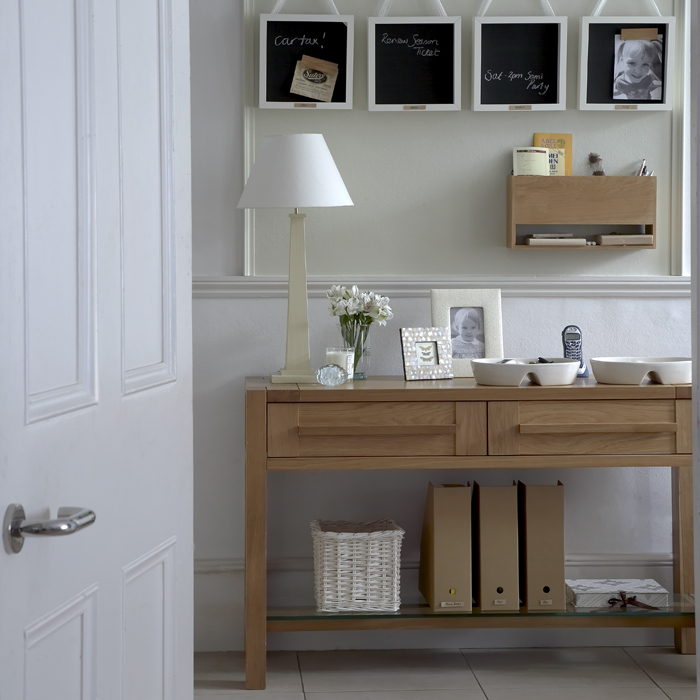 If your hallway's become a dumping ground, why not try some of these clever storage tips to help you clean up your family's act.

Memo boards
Keep each member of the family organised with their own memo board. Simply remove the glass and surround from a frame and paint the smooth side of the back board with magnetic chalk board paint.

Wall-hung organiser
Keep pens and paper handy for phone messages, and file away useful numbers, in a neat wall-mounted storage unit.

Loose change trays
Sectioned serving dishes serve a new function in a hallway - use them to gather up each family member's loose change, phones and keys.

Filing
Telephone directories may be useful, but they're not very attractive. Keep them close, but hidden away, in plain magazine files. You can also use these to sort out your mail.

Shop for the look

For storage ideas try Ikea
For chalkboard paint try Ray Munn
For filing solutions try Muji

Find more room solutions