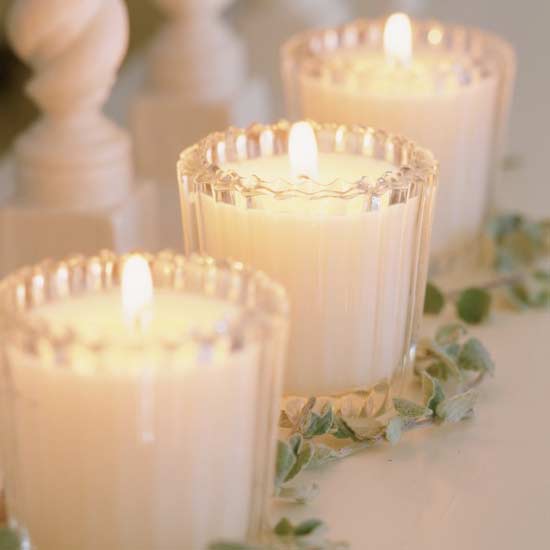 Even if you're running around with a million things to do, make sure your home is calm and inviting for guests to relax in.
Inexpensive fabrics in deep reds and browns can be used to create simple tablecloths and runners.
Make sure there's a scented candle or two (cinnamon and orange are the classic Christmassy scents) and buy a couple of potted fir trees. Decorate them in the same colours as the main tree and display in the hall or dining room - the fragrant green needles will add to the atmosphere.