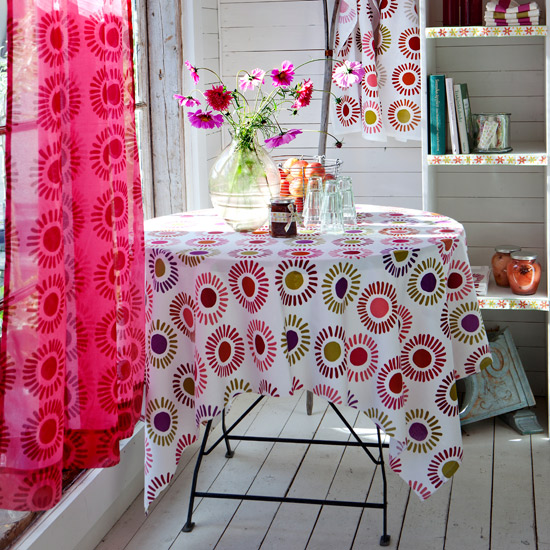 There's nothing blonde about Gudrun Sjödén. The veteran Swedish designer has deliberately eschewed the pared-back light and bright trend so often associated with Skandi homeware in favour of riots of colour and bold mixes of pattern.
And the results speak - no shout - for themselves. Eclectic fabrics in primary colours and larger-than-life prints form the bedrock of Gudrun's style as she continues her one woman crusade to 'spread happiness and make the everyday a little more beautiful'.
This ethos translates to the environmenal impact of her products, as well. For more than 30 years, Gudrun has been championing environmenally-friendly production methods which means her fabrics are designed, and marketed with sustainability in mind.
This summer's red, pink and white-themed designs are available online or in her new flagship London store in Covent Garden.
Gudrun Sjödén - 65-676 Monmouth Street, London
For more home decorating ideas see our dedicated room ideas channel and don't forget to follow us on Twitter and Facebook for the latest home and decor news, expert tips and competitions.