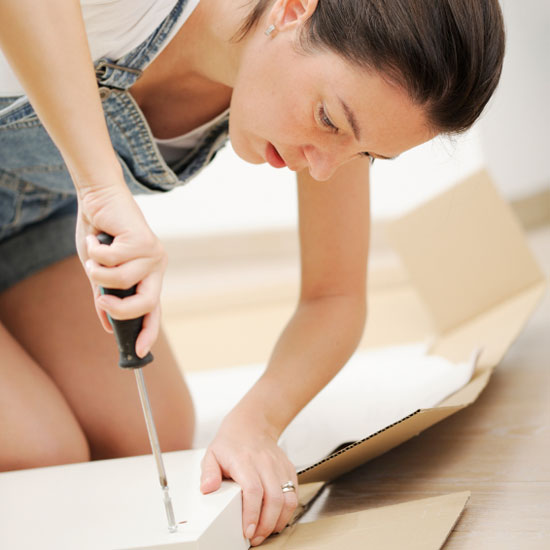 Girl power is back, and no, we don't mean The Spice Girls. 'Handy Mandys' are taking over the traditional male role of doing 'do it yourself' jobs around the home, a new report from Legal & General suggests.
This new generation of women is being spurned on by home improvement shows - they are tired of waiting for their spouses to get off the sofa.
With 70% of men admitting they don't know how to carry out simple DIY tasks, it is no surprise that more women are getting their hands dirty.
Nearly half of males surveyed confessed they'd be embarrassed if their partner knew more about home maintenance and DIY than they did, whilst three in five women find it off-putting if their partner doesn't have a basic grasp of DIY.
The Housetohome team think women are great at tackling DIY jobs, and we should know! Forget Andy, now it's Handy Mandy.
Looking for expert DIY advice? Take a look at our
'How to' DIY advice guides
. Don't forget to follow us on
Twitter
and
Facebook
for the latest home and decor news, expert tips and
competitions
.