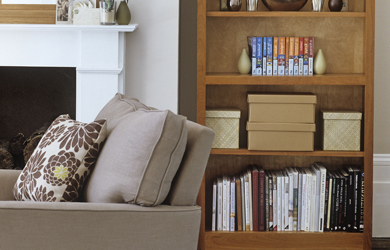 * Think about where you want the bookcase to go. If it's going to fit into an alcove, measure the width, taking into consideration skirting boards and radiator pipes.
* If the items on the bookcase will be used frequently, as in a home office, make sure there's plenty of room in front of the shelves so that everything can be reached easily.
* Make the most of wasted space under stairs and in hallways with a waist-height bookcase.
* Open-shelved bookcases can also act as room dividers in dual-purpose spaces, zoning off different areas.