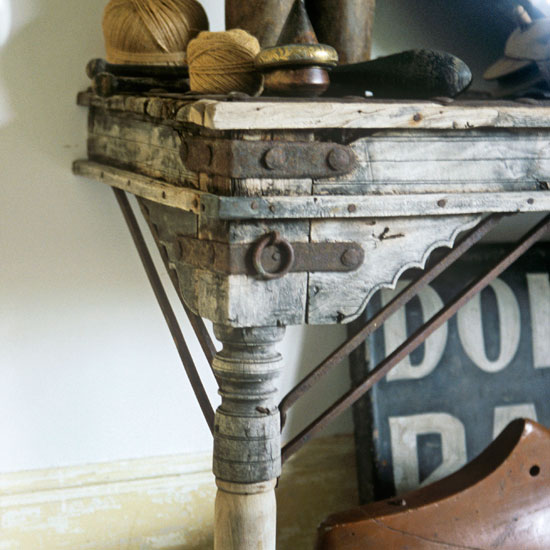 'Things that people used to think were ugly are now highly desirable,' says Sally Bevan. 'In fact, the quirkier the better.'

• Decorative salvage or 'bygones' can include old agricultural, industrial, institutional or commercial paraphernalia and artefacts. Curiosities such as these can be given a new lease of life when brought into a domestic environment.

• Look for enamel signs and letters, factory lamps, street lanterns, chandeliers, school or office furniture, pub mirrors, barbers' chairs, chemists' accoutrements, farming machinery, ironwork - the list is almost endless. Be creative - experiment with your finds and use them for things they weren't first intended for.

• Old electric fittings will need modernising by an electrician.
• On reclaimed ironwork, check rust hasn't weakened the piece.
• Watch out for toxins in industrial salvage, and if in doubt, don't use.