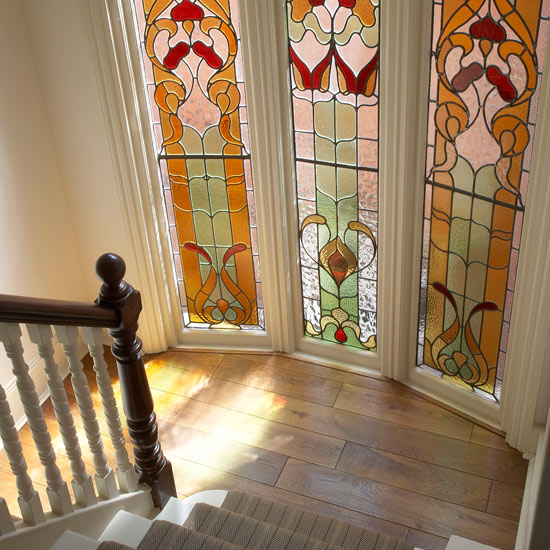 Sometimes confused with coloured glass, stained glass is created by the colour being painted on to the surface of a piece of glass. It is then annealed in a kiln (a process where the glass is heated then cooled slowly). To produce coloured glass, colourants are added to the basic glass substance before it is blown or moulded.
Used in the creation of pictorial windows for religious buildings since the 10th century, stained glass
reached its zenith in the Gothic cathedrals of Europe. However, in this country following the Reformation, the skill almost died out until the Victorians rediscovered it in the second half of the 19th century.
While early glass is unlikely to be found except in situ or in a museum, you can still find late 19th- and early 20th-century windows with stained glass and leaded panels at salvage and reclamation yards.
Click on for our expert guide on
how to buy stained glass
.