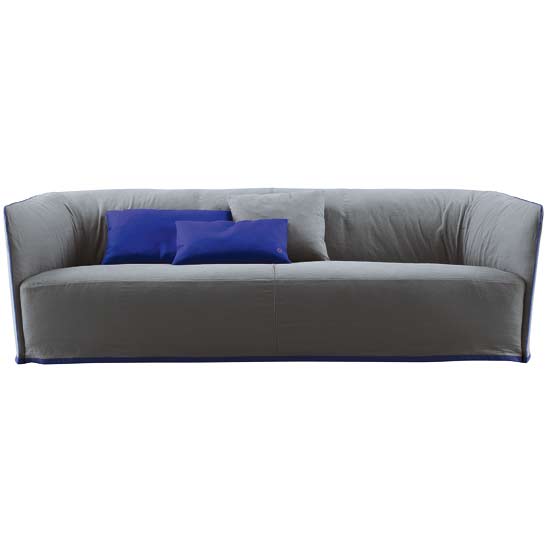 Construction

Modern upholstered furniture can be made in a variety of ways, but are usually structured using combinations of foam, board and fibre. Dense foam is mostly combined with a concealed metal frame, but styles with exposed timber frames are also popular. High-density foam is a common component of contemporary sofas as it holds its shape well and can be sculpted to create flowing curves or angular shapes. Although modern sofas are all structured similarly, it is still worth asking how heavy it is, in order to judge its sturdiness and longevity.

Types of Springs
If the seat section is sprung, it is likely that serpentine, rather than coiled, springs will be used. However, some modern pieces will still be constructed using traditional hardwood frames and coiled springs.

Before You Buy
With any sofa, try before you buy. Low or slimline models aren't always the most comfortable for reclining, and the height of the backs may not suit you either. Consider the depth of the seat, as tall or small people will find different depths offer varying degrees of comfort.

Modern Lines
Modern sofas tend to be simpler than traditional ones, with fewer, larger-scale cushions. Modular pieces that bolt or click together to create either L-shaped or curved sofas are currently popular, often also with a "chaise" or recliner section. Modular sofas can also solve the "two small sofas or one large sofa?" dilemma that confronts many of us, and provide ample room for two people to recline in comfort.