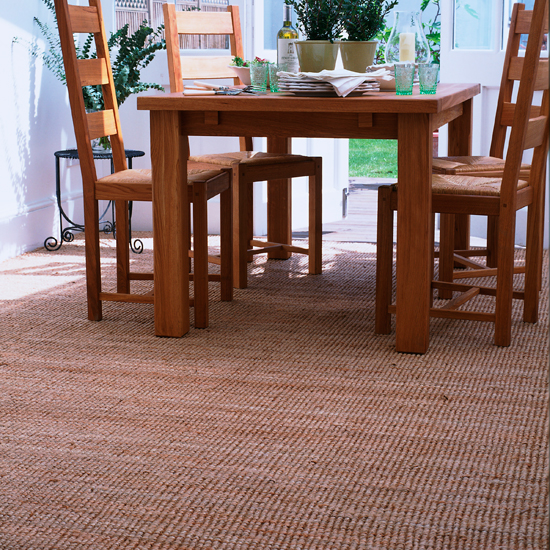 * All good quality natural floorcoverings should have a substantial latex back to prevent dust and debris falling through and ensure easy maintenance by vacuuming. A cylinder-type vacuum cleaner without brushes is the best choice for natural floorings to avoid damaging the fibres.
* Most high quality natural floorings are sold with a stain inhibitor that protects them from dirt and prolongs there life, so ask your supplier for details of cleaning products for natural fibres. These should be used on stains immediately - not once the stain has been absorbed. Mop up with a clean cloth or kitchen paper. Don't use carpet mousse or shampoo as these can cause natural floorings to shrink.
* Consider hiring a professional cleaning company if you want to give your flooring a thorough clean, but make sure they use a dry-cleaning system as opposed to a wet on. Ask your retailer to recommend a firm.