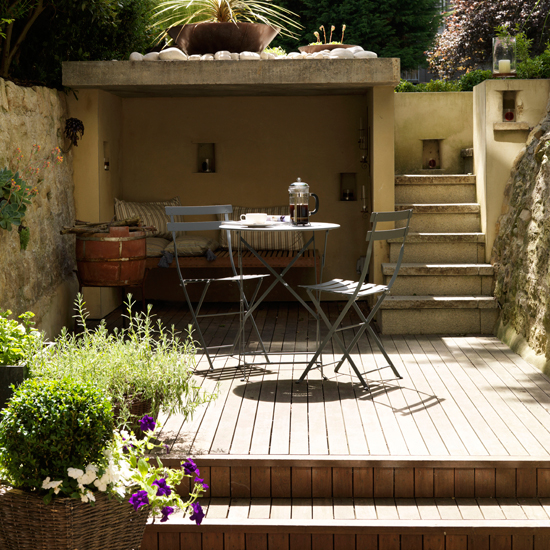 Is your outdoor decking looking tired and drab? Revive your outdoor decking with a do-it-yourself pressure washer, 
or with one of these off-the-shelf product solutions. Here's how to clean your outdoor decking...
1) Give your timber deck a good clean with 
a scraper and stiff brush. Pull out any weeds growing through the boards.

2) Following the manufacturer's instructions, blast your deck with a pressure washer. Not only will the washer make it look like new, it will also make it less slippery in the rain. To hire a pressure washer, try HSS, which charges from £24.80 a day, or buy one - Argos has a good range, including the Black & Decker 1300W TDK Plus Pressure Washer, £49.99.