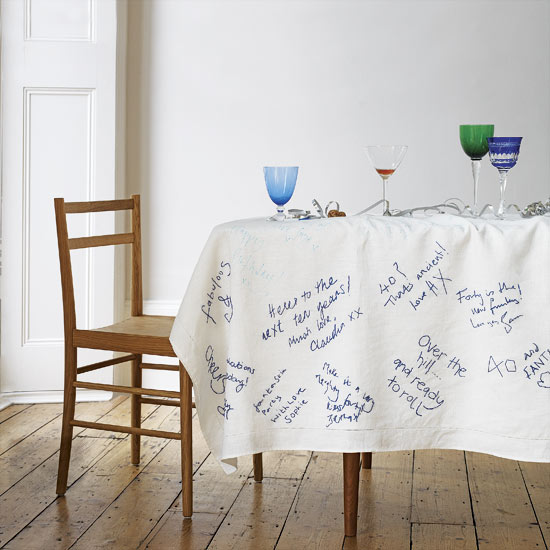 The perfect reminder of a fun evening, we show you own to make a memory cloth. Follow our easy step-by-step guide.  
What you'll need
* A heavy-duty linen tablecloth
* Water-erase pen
* Embroidery threads and needles
* Scissors
Step 1)
Get your guests to write messages directly onto the tablecloth with the water-erase pen.
*Tip* Write larger letters than normal so the words are clearer when they're sewn.
Step 2)
After the party is over, backstitch over the ink at your leisure. Try to keep the stitches on the lines and of a uniform length (about 2cm). Once sewn, rub with a damp cloth to remove the ink.
We used
Punchspoke 100 per cent linen tablecloth, £58.50; water-erase pen, £2.20; threads, 75p each; needles, £1.70; all John Lewis. Jar, £1.99, Ikea.