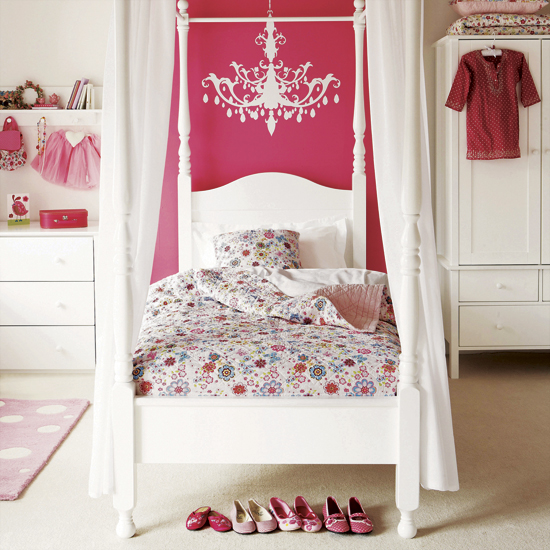 From a baby's first nursery to a teenager's bedroom, decorating a room for your children can be a tricky look to get right, but there are a few basic rules to follow to get it right.
Make it personal
Let your children put their own stamp on the decorating scheme and they'll be more likely to take care of it.
Get storage sorted
Keep bedrooms tidy by making sure there's a place for everything.
Get serious about safety
From baby-proofing your nusery to ground rules for teens, basic safety measures can keep kids safe from harm.
Use the space wisely
Create zones for sleeping, work and play with functional furniture and fun accessories.