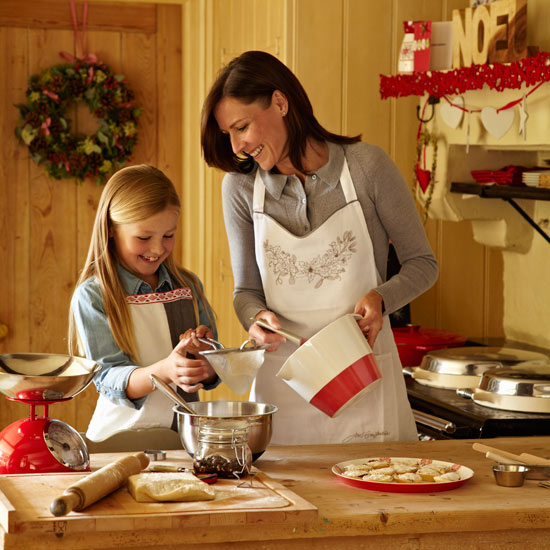 If a dinner for six turns into a party for 12, don't panic. A sit-down meal for six easily makes a buffet for many more, so have paper plates and napkins in reserve and lay out all the dishes at once.
If you need a few more nibbles you can't go wrong with nuts, pretzels and olives. For drinks, pick up a couple of wine boxes (look out for offers in the supermarkets) and decant into a carafe in the kitchen when needed.
Delegate
Don't think everything is up to you. Christmas should be a family time where everyone chips in and does their bit. Even the youngest children can join in - get them to lay the table with place-names and crackers. Even if you could do it quicker yourself let them use their imagination and feel part of the preparations.