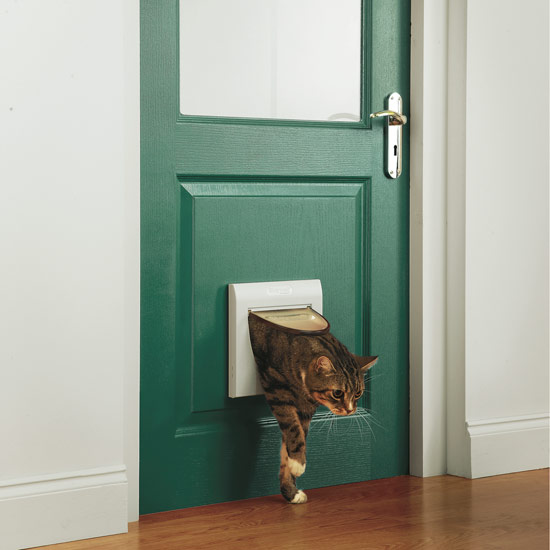 Hate the idea of your cat being stuck indoors all day while you're at work? Instead of paying around £50 for a professional to install a cat flap, do it yourself – it's easy when you know how.
You will need:
Cat flap – try the Staywell Magnetic cat flap in White from Argos
Masking tape
Spirit level
Electric drill
Pencil
Jigsaw
Sandpaper
1) Decide where you want the cat flap to go – make sure it's the right height for your cat to use comfortably.
2) Stick the template provided to your wooden door with masking tape. Check it's straight using the spirit level then drill through the corner points on the template.