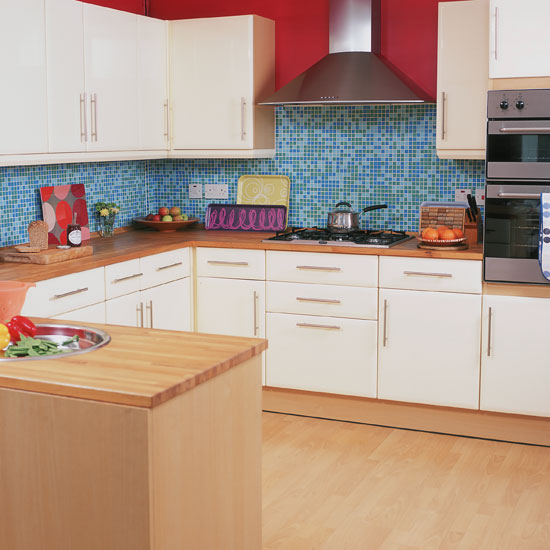 Is your kitchen or dining room laminate flooring looking worse for wear? Follow our easy-care guide and keep your laminate floors looking good for years to come. Here's how to look after laminate flooring...
1) Vacuum or sweep first - Use your vacuum with its hard-floors brush 
or setting, or sweep with 
a dustpan and brush.
2) Avoid streaks by using vinegar - Mix 
one part distilled vinegar 
to four parts warm water 
in a spray bottle and target those stained spots, wiping at once with a Microfibre cloth or pad head (try Vileda UltraMax, from £7.48, B&Q).