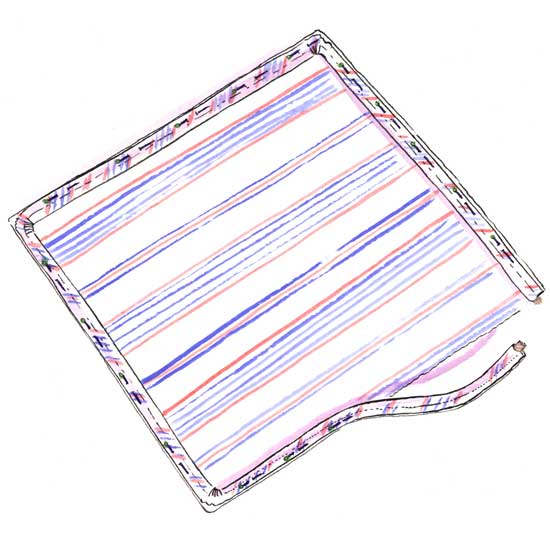 1) From the main fabric cut: two 43cm squares for the front and back; one 123cm by 13cm strip to cover 3 sides of the cushion; two 43cm by 16cm strips, for the zipped fourth side of the cushion; one 23cm by 19cm strip for the carry handle.
2) For the piping trim, cut two sets of 4cm-wide bias strips, long enough to fit around the four edges of the cushion plus 3cm when joined.
3) Wrong sides facing, fold one bias strip in half lengthways. Sandwich a length of piping cord inside, close to the fold and tack to hold in place. Place the cushion front, right side up, on a flat surface and, matching raw edges, tack the piping in place all round, overlapping the excess piping neatly into the seam allowance. See illustration.
4) Repeat to make the second piping trim and tack in place on the right side of the cushion back.