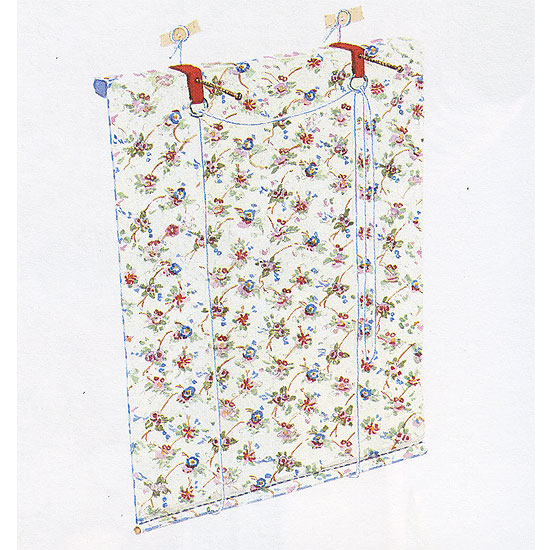 Step 6
Follow the cording diagram left, making sure that you leave the cord long enough for raising and lowering the blind. At the back of the batten, knot the cord into small loops and tape them to the back of the batten. This will hold them in place until the batten has been screwed to the wall, and will make the blind and cord easier to handle.

Alternatively, binding the blind with a contrasting fabric is a smart alternative to lining it.
For another great idea for making blinds, take a look at our step-by-step guide to how to make Roman blinds.