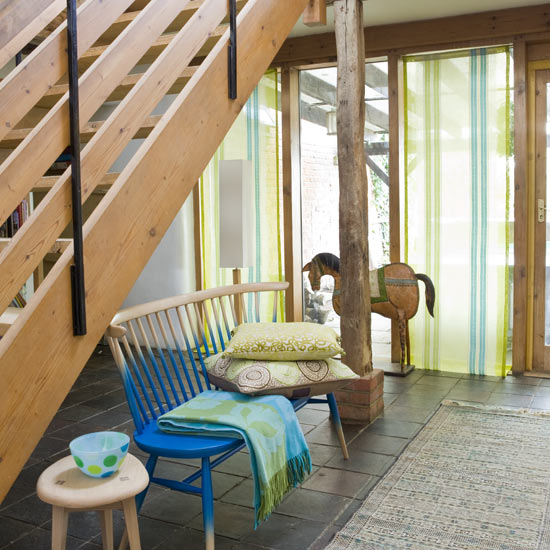 You will need
* 2 main fabrics (we used Klara Lime, ref F1342/02, £59 a metre; and Camu-Moss, ref F1285/06, £79 a metre, both designersguild.co.uk)
* Matching thread
Tips to remember 
* The curtain is made up of two panels of voile fabric, each hemmed separately along the side and bottom edges and joined together at the top by a channel for a curtain pole or rod.
* One panel sits in front of the other.
* We chose two fabrics from the same design in different colours.
* Remember that once in front of a window the back panel will show through the front one: when choosing designs, hold the two up to the light to make sure that they work together.
* When doing this, also bear in mind that the while the front of the front panel will obviously face out into the room, the front of the back panel will face the window.