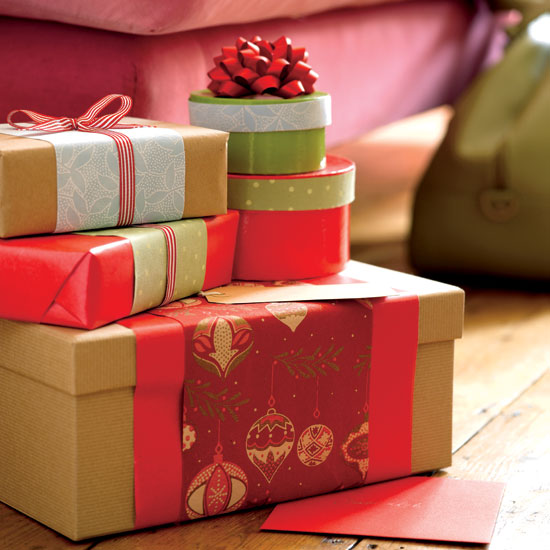 Get started with these expert tips:
1. Keep all Christmas gift wrapping essentials in a box (paper, scissors, pen, ribbons, sticky tape, and a paperweight to hold paper in place) so you don't have to search for them.
2. To make sure you have enough wrapping paper before you start cutting, stand the present on the unrolled paper, then pull the paper around the gift, making sure it's completely covered.
3. Using boxes for Christmas gifts will make them easier to wrap and the uniform shapes will look more attractive under the tree.