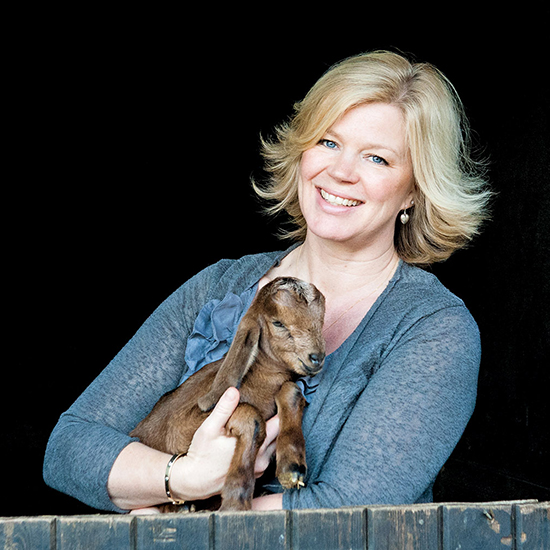 Now in their fifth fantastic year, the My Country Business Awards aim to promote and empower country-based entrepreneurs.
Be inspired; click here to view our awards video!
Country Homes & Interiors understands that finding the right people to provide assistance and mentoring to their award winners is crucial. Given this, the magazine has teamed up with Doug Richard's School for Startups, plus market-leading category partners, to offer six winners a money-can't-buy package of advice and support from the UK's most talented business advisors and owners.
Awards partners and mentors include Helen Barbour, Vice Chairman of Barbour; Sarah Mead, Head of Style & Substance at Yeo Valley; Vanessa Arbuthnott, owner of Vanessa Arbuthnott Interiors; Susannah Bradley, Community Programs Specialist at Etsy; Alastair Sawday, Founder of Sawdays and Roger Saul, founder of Mulberry and owner of Kilver Court.
Enter one of six categories:
Interiors
Food
Craft
Fashion & Beauty
Retail Services
Hospitality & Leisure
The money can't buy prize consists of:
A place on the School for Creative Startups 3-day bootcamp in September 2014
One-month membership of the School For Startups online community
Three mentoring sessions with one of our expert awards partners
Prize to the value of £150 from the relevant category partner
HOW TO ENTER:
Click here to download the 2014 entry form.
Entry deadline is Friday 9th May (please refer to document for further information).
HOW TO SAVE THE PDF ENTRY FORM TO YOUR COMPUTER
The entry form will open in a PDF document. To view PDFs you will need Adobe Reader installed on your computer system. Adobe Reader can be downloaded here for free.
MAC Operating System If filling in the form on a MAC operating system, complete all the fields in the form and click 'Save as' to save down the entry form to your computer.
Windows Operating System If opening the entry form on a Windows operating system, please follow the below instructions:
1. Upon opening document, click 'Sign' in the top right hand corner of the Adobe tool bar
2. Click on 'Add text' on the Sign tool bar which has now appeared on the right hand side of your screen
3. Complete all of the relevant fields on the entry form
4. Once you have completed the form, click 'Place signature' on the Sign toolbar and add your signature to the document
5. Click 'Done signing' on the Sign toolbar
6. Click 'Confirm' on the pop up that will appear on your screen
7. Save the document to a relevant location on your computer
TERMS & CONDITIONS The winners will be selected by the Editor of Country Homes & Interiors, a Director of School for Startups and a panel of expert judges. All services will be supplied according to School for Startups terms and conditions, which will be issued to each winner. Entrants must be aged over 19 and reside in mainland UK. The prize consists of a place on the introductory three-day bootcamp session in September 2014, a one-month membership of the School for Startups online community with unlimited access to its library, e-learning modules and discussion board, one 45-minute and two 30-minute mentoring and support sessions by Skype or phone with the relevant category marketing partner and a prize to the value of £150 from the relevant category partner.