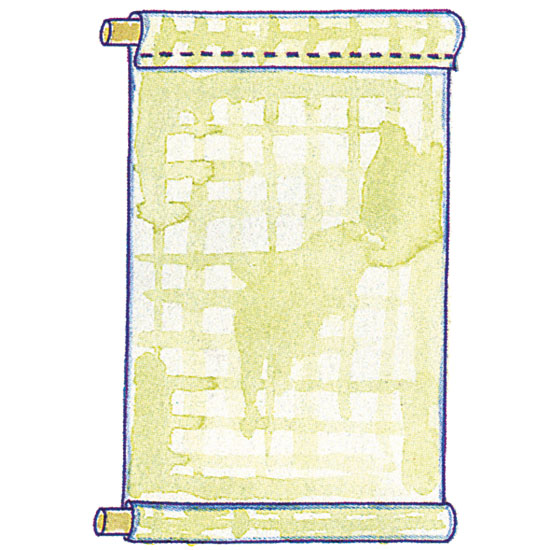 1. Measure your window. Cut a piece of each fabric to the right size, adding 3cm to the width and 10cm to the length.

2. Place the right sides of the fabrics together and machine-stitch down the sides 1.5cm in from the edge. Turn the right way round and press.

3. Decide which fabric will be the front of the blind, then stitch hems of 1.5cm and then 3cm onto the back of the blind at the top and bottom to form casings for the battens. Insert battens.