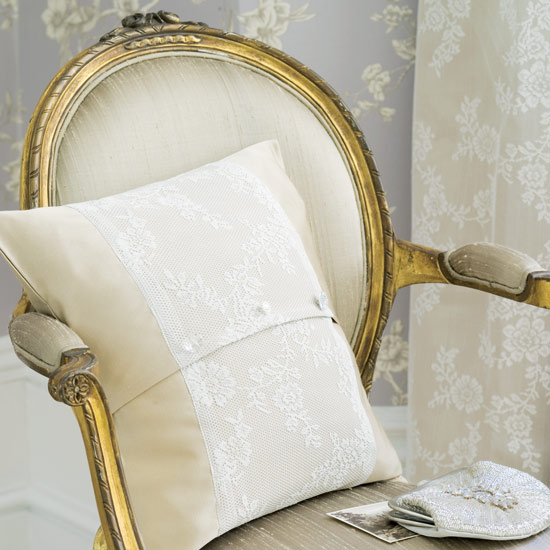 You will need:
• 22cm x 100cm piece of lace
• 40cm x 100cm plain fabric
• Three decorative buttons
• Tape measure
• Pins
• Cotton
• Sewing machine
• Fabric scissors
• 40cm x 40cm cushion pad

Cushion made in Valletta Flax, £12.75 per m, Villa Nova; lace panel taken from Alvine Spets curtain, £7.82 per pair, IKEA. Buttons, from a selection, John Lewis.
If you don't already own a sewing machine, the housetohome shop has a great selection to help you get creative!