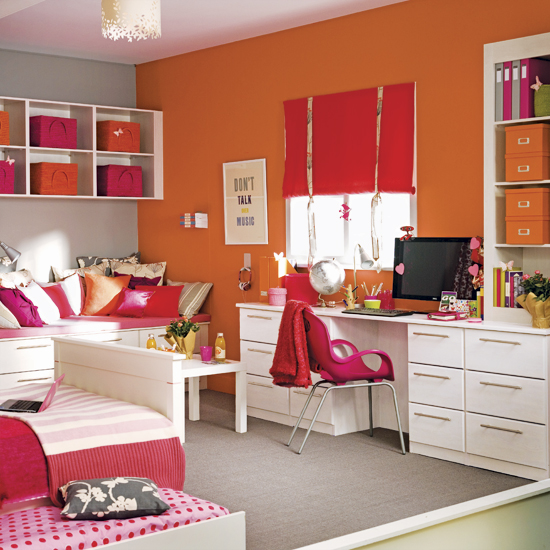 Kids need a lot from their spaces. This multi-zoned children's room is the perfect place for sleeping, studying and relaxing.
Buy simple furniture
Off-white wood furniture is perfect for children's rooms because it's timeless and verstatile enough to fit in with every decorating whim.
Make it sociable
Add in a stowaway trundle bed so friends can stay over and a daybed with colourful cushions where they can sit and chat or listen to music together.
Create a study space
Encourage them to do their homework with the right furniture, such as a large desk and funky accessories. As for storage, fit in as many cupboards, shelves and handy boxes as possible, then there's no excuse for a messy room!
Stylist's top tip
Funky wall stickers and framed posters will discourage taped-up posters, but include a pin board, too, for postcards, photos and memos.
See more shots of this children's bedroom