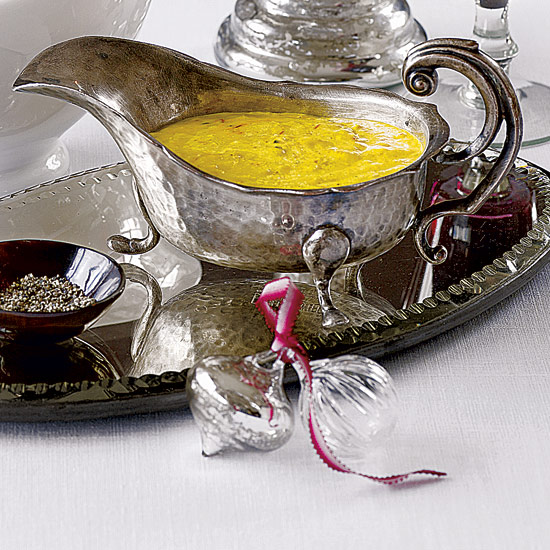 Makes 500ml
175g brioche in 1cm cubes
3 pinches each of saffron, ground cloves and ground nutmeg
1⁄2 tsp sea-salt flakes
50g salted butter
1 medium onion, finely chopped
300ml creamy milk
2-3 tbsp thick soured cream or crème fraîche
Step 1) Put the brioche into a food processor with the three spices and the salt. Blitz in several short bursts to create spicy golden crumbs.
Step 2) In a medium saucepan, melt the butter and sauté the onion for 3 minutes. Pour in the milk. Simmer for 3 minutes more, then pour this into the food processor through the feed tube, with the machine running. Blitz continuously for 30-45 seconds or until you have a dense golden sauce. Turn off processor. Stir in the cream. Leave to stand, then serve warm, cool or chilled. It keeps in the fridge for up to 4 days.
For all the latest from the team, follow us on Facebook and Twitter