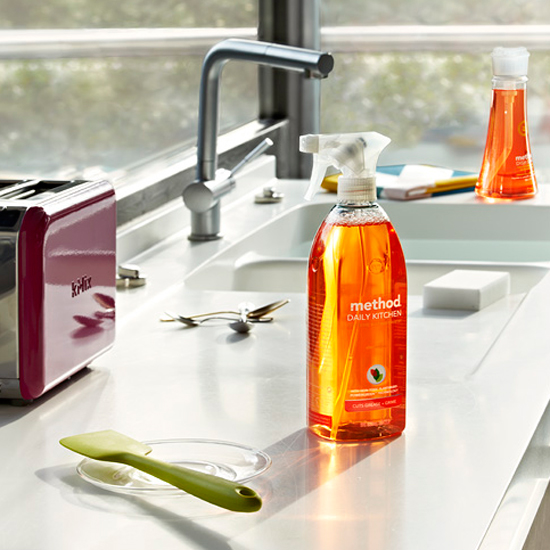 Cool and eco-friendly cleaning brand Method have added a new dimension to competitive cleaning (hands up who doesn't check for dust when they visit a friend's house?).
The Clean Happy Club is a new Facebook app from Method allows you to play fun challenges with your friends to earn points, climb the leaderboard and win Method rewards, such as exclusive prizes and Method products.
It's clear that technology is becoming an increasingly bigger part of our homes and that green living is also a key part of how we want to live these days, so this new app from Method is perfect for the modern home owner. Plus, it's a great way to motivate anyone who's a bit lazy on the cleaning front - teenagers not doing their chores...?
Find the Method Clean Happy Club app at Facebook.com/methoduk
Love cleaning? Check out our Kim and Aggie-inspired cleaning products, and see our decorating ideas for utility rooms. And don't forget to follow us on Twitter and Facebook for the latest home and decor news and expert tips.