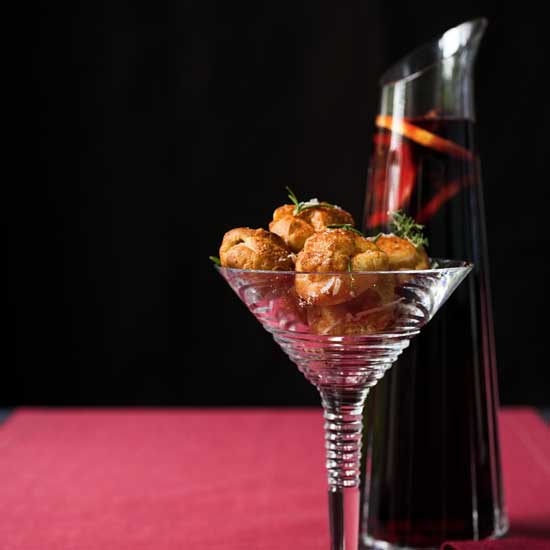 Whatever your tipple of choice, there's a New Year's drink for you.
For those who like a warming, spicy drink, this mulled Claret will hit the spot. Serve the seasonal favourite in glass punch cups for a classic party feel.
Mulled Claret
SERVES 8
1 bottle of claret
1 wine glass of port
150ml water
1 tablespoon sugar
Rind of 1⁄2 lemon
12 cloves
Pinch of grated nutmeg
Put the spices into a saucepan with the water and simmer gently for 1⁄2 hour. Strain. Pour the claret into a pan. Add the spiced water. Add the port and sugar and bring almost to the boil. Serve very hot with thin slices of lemon rind. A small stick of cinnamon can be used with, or instead of, the lemon.