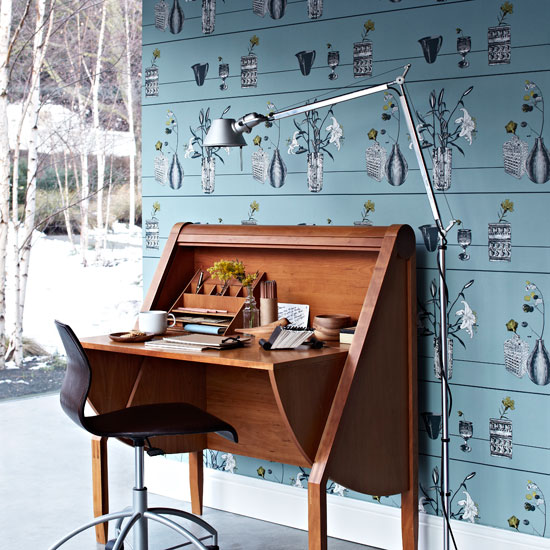 With its finger firmly on the pulse of contemporary wallpaper design, Wallpaper Direct has just launched its 2012 Autumn/Winter collection.
Ranging from floral and geometric prints to textural papers with the look of timber and bare brick, there's a style to suit every interior, whether its modern, traditional or country.
If you're a fan of 1950s retro, you'll love the colour and patterns in this Shelf Blue wallpaper from British designer Louise Body. Many of her wallpapers have a vintage feel - not surprising since the still-life studies featured in the prints were originally painted by Louise's grandmother.
"We've included Louise's work in our Painterly Patterns range," says Melanie Adams, Trends and Wallcoverings Manager at Wallpaper Direct. "The collection is available in a huge variety of colours, running from yellows and greens to pinks and metallics, all designed to add a theatrical touch to a scheme."
Take a look at our gallery to find more inspiration on patterned wallpapers. And for the latest news and trends, follow us on Twitter and Facebook.