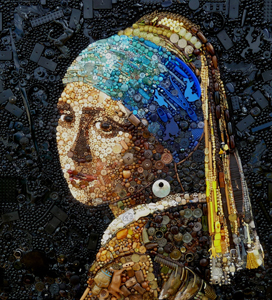 Find a simple print to finish off your hallway or invest in a piece by a rising artist at this year's Affordable Art Fair.
With original and contemporary paintings, prints and sculpture by both established and up-and-coming artists for under £4,000, you're bound to find something you love.
Visit Battersea Park from 15-18 March to enjoy printmaking workshops, free activities and talks for the whole family or head to the café and wine bar and walk around the garden designed by the florists at Flor Unikon.
Advance tickets start from £8. For more information visit www.affordableartfair.co.uk.
For more news stories, visit Homes & Gardens.

Don't forget to follow us on Twitter and Facebook to share your decorating triumphs and hear about the latest trends.
By Amy Appleby