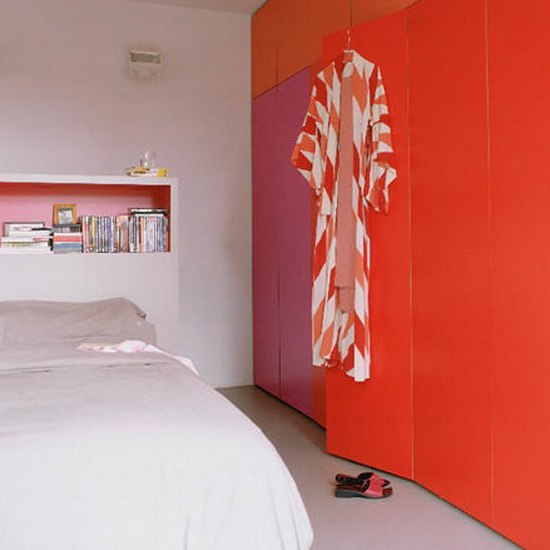 The first 2 weeks of January are over, and after the excitement of Christmas and New Year it's easy to feel a little dull and flat. The easiest way to pep yourself back up? Inject some colour into your home, of course! Home Shopping Spy kicked off the New Year by taking the January Blues a little too literally, perhaps. But we love how luxurious this blue and indigo palette is from the February edition of Ideal Home. Dark twilight hues are going to be huge this season, so think ink when planning a luxe new look for your home.
Over on Room Envy, I'm embracing breaking the rules, picking out my favourite bold and beautiful rooms from the January edition of Livingetc. I love the clashing colours and eye-catching prints used to inject some real drama into all areas of the home - and here at Housetohome we're seriously coveting that pink and white bird-print wallpaper...
And proving that you don't necessarily need to use bold colour to add drama and interest to a room, Life.Style.Etc have been posting about these amazing images they found on style blog Japanese Trash. We think the Darth Vader and Lichtenstein-esque murals would look great in a bachelor pad, especially with those luxurious leather chairs. If it means we can pretend we're in a New York loft rather than in drizzly England, we're all for it.
And finally, if you're not quite ready to crack open the bright blue paint or parrot wallpaper, why not think about introducing vintage print wallpaper for a classic country feel as featured on Country Days? These genuine 1950's prints are part of a new collection from Little Greene, who have teamed up with the Whitworth Art Gallery in Manchester, home of the largest wallpaper archive in the UK. Tres chic!
Jenny Drew, Channel Editor