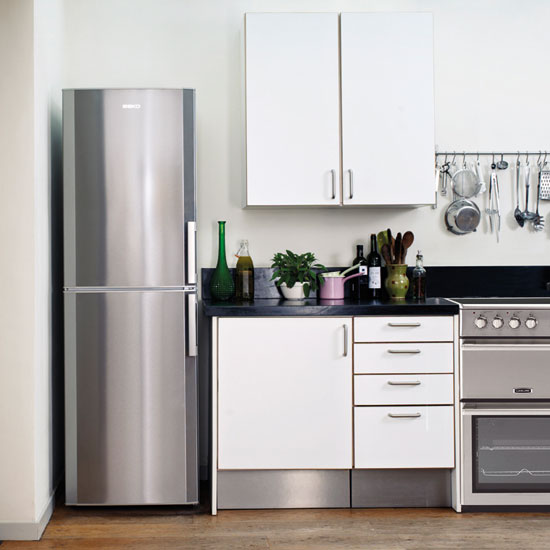 If you're in the market for a new washing machine, tumble dryer, dishwasher or fridge freezer, have we got some good news for you. Yep, one of our favourite places to buy appliances, John Lewis, is now offering an exclusive range of appliances from Beko. And they're pretty smart – on both the looks and features front.
Fresh out of clean PE kits or school uniforms on a Sunday night? The 7kg, A++ rated WM7043CW washing machine has a nifty half cycle that can wash up to 2kg of lightly soiled laundry – that's 10 men's shirts – in just 14 minutes. It's got a maximum spin speed of 1400rpm, and extra-large porthole door to make loading and unloading easier and costs £329.
Alternatively, there's the FF6091X fridge freezer with its finger-print resistant stainless-steel finish, £449, or the DW80323W freestanding dishwasher, £339. The latter can hold 13 place settings and has a third cutlery drawer, so you can remove the basket (also suppplied) if you need to make space for more pots and pans.
For the cash-conscious, the A-30% rated DP8045CW condenser tumber dryer uses heat pump technology to dry up to 8kg of clothes using less energy. There's also an 8kg WM8063CW washing machine, £399, two frost-free 55cm white fridge freezers (the FS5552W, £299, and FFD5582W, £349), a separate TL6051W fridge, £349, a TZ6051W freezer, £399, and a DC7041W B-rated condensor dryer in the range.
Liked this? Find more sneak previews of appliances on our Girl About Tech blog! Plus, be the first to hear about our favourite new buys and exclusive offers on our Facebook and Twitter pages.