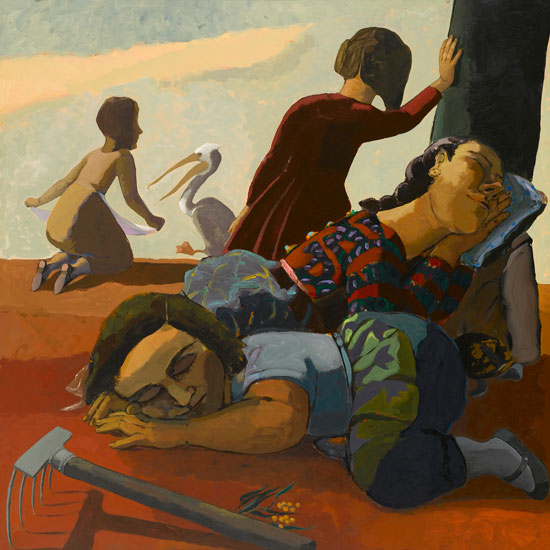 With London preparing for the upcoming Olympics and Diamond Jubilee celebrations still fresh in the air, 2012 is certainly the year to celebrate all things British, and art is no exception. From the 23 June to the 16 September, Lake District gallery Abbot Hall will celebrate 50 years of Great British painters in its new exhibition Francis Bacon to Paula Rego.

Visitors to the exhibition will be able to see fascinating works by Paula Rego including Sleeping, 1986, and Francis Bacon's iconic Head VI, 1949, both on loan from the Arts Council Collection, along with a mixture of portrait and landscape works by other key British painters from the 20th century including Frank Auerbach, Michael Andrews, Lucian Freud and David Hockney. As well as celebrating the past 50 years, the exhibition will also look foward to the next 50, showing a selection of paintings by emerging contemporary artists such as Simon Carter and Turner prize nominee (2005) Gillian Carnegie.

For more information about the exhibition, call 01539 722464, or visit the Abbot Hall website.
Looking for more news from Homes & Gardens? Visit our dedicated news page, or, for the latest from the team, follow us on Facebook and Twitter.