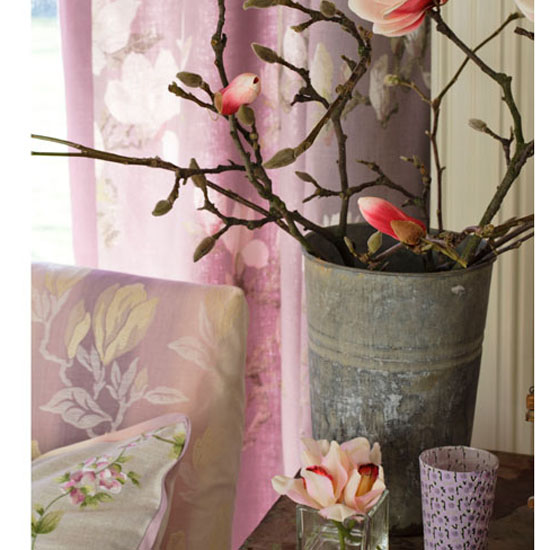 Florals have dominated home trends for the past few years, and it looks like botanical prints will be continuing to adorn our homes for some time to come. Our bloggers have been loving all things floral this week, with some gorgeous flowery ideas.
Over on Country Days, Rhoda has been posting about the progress of the Country Homes & Interiors roof garden. The damp weather from the past few weeks looks to have paid off, if those calendula blooms are anything to go by! She's also been posting about a great craft class coming up where you can learn how to make an heirloom quilt, great for piecing together any scraps of floral fabric you may have in your sewing basket.
If you want a more modern take on florals, why not look into stencils? This floral mural posted by the team at Roomenvy is a perfect way to brighten up a neglected corner.
Finally, we'd love to see a bespoke floral splashback, like the ones the team over on Beautiful Kitchens have discovered. Would you have a floral feature in your kitchen? Let them know by leaving a comment on their blog!
Laura Murphy, Community Editor