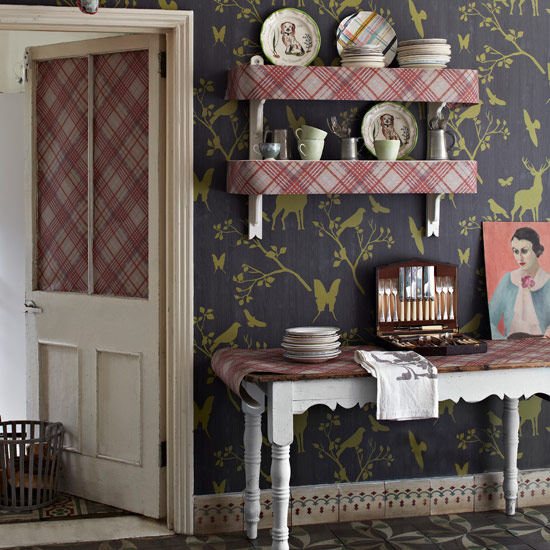 Following on from the success of last year's webchat, we've invited our wallpaper guru, Melanie Adams, back for another round of your wallpaper questions.
Melanie Adams, wallcoverings expert at Wallpaperdirect.co.uk, will be offering advice and inspiration on everything from choosing the right kitchen wallpaper, to top tips on hanging wallpaper in our wallpaper webchat this lunchtime, 1 - 2pm. And don't forget to quiz her on the latest wallpaper trends for autumn/winter 2011!
So grab a sandwich and get your questions ready. Register below for an email reminder, so you don't miss out!
And if you're looking for more wallpaper tips, take a look at our essential guide to wallpaper for inspiration.