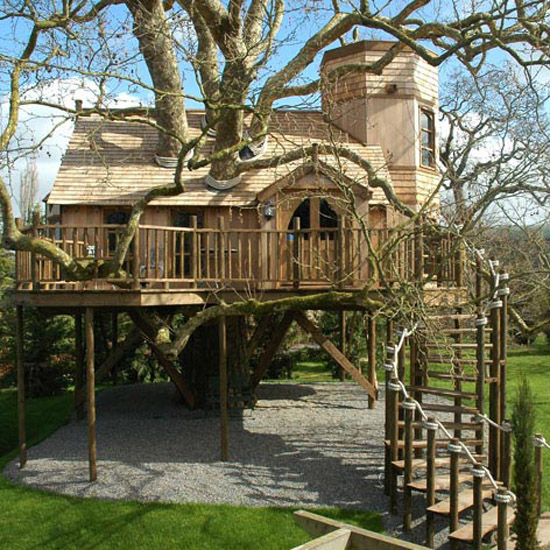 We like to think that we're the celebrities' favourite homes and interiors website but now we have proof! (Sort of...)
According to the Daily Mail, JK Rowling is planning a £150,000 children's playhouse that looks just like the Blue Forest one we featured in our children's playhouse gallery last week.
Clearly, JK knows that a children's playhouse is the best way to keep kids entertained during the summer holidays and the Olympics, and it's a great addition to the garden.
JK's playhouse is so big that it needs planning permission, but then it does feature two Hogwarts-style turrets, a secret tunnel and is around 40ft high!
If you want to give your garden the celebrity touch but don't have the cash what about a more budget-friendly children's wig-wam? Or perhaps you'd rather spend your money on a more grown up conservatory?
Want more gardening ideas? See our garden channel for outdoor living inspiration. Or if you're more of a homebody we've got some great summer decorating ideas. Don't forget to find us on Facebook and Twitter for the latest homes and interiors news and competitions.