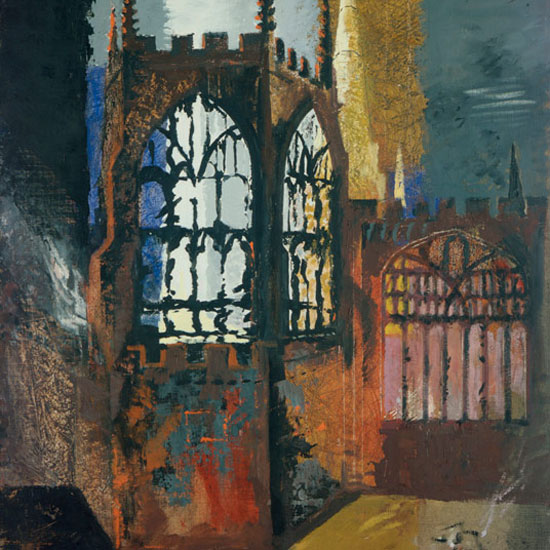 Art has long been a part of the fabric of religious interiors and in celebration of HM The Queen's Diamond Jubilee, a selection of artwork by that quintessential English artist, John Piper (1903-1992), will go on display in Dorchester Abbey in Oxfordshire, from 21st April to 10th June.
A prolific and diverse artist (he worked in oils and watercolour and stained glass, was a book illustrator, theatrical set designer and creator of tapestries), Piper is perhaps best known for the paintings and drawings he made of war-ravaged buildings across Britain during the Second World War. This exhibition will show the war artist's distinguished contribution to the development of modern art in British churches and will include more than 50 works spanning the artist's career, including rarely-seen stained glass and tapestry designs loaned from private collections.

For full details, visit the John Piper and the church website.

Looking for more news from Homes & Gardens? Visit our dedicated news page or, for the latest from the team follow us on Facebook and Twitter