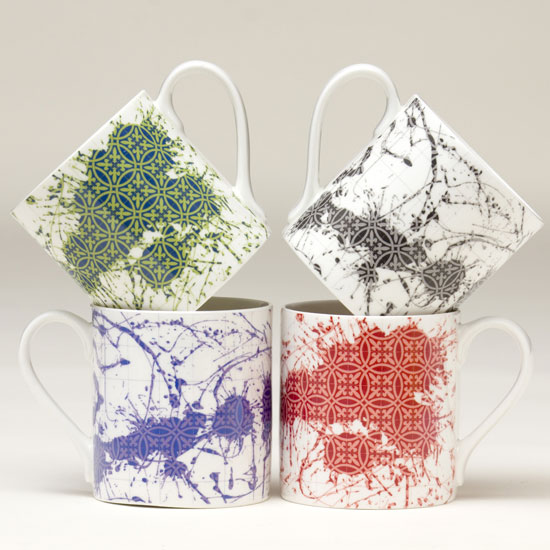 We at Livingetc love to see a classic design reinvigorated with a modern eye. So we knew when artist Robert Dawson got together with TM Designs, we were in for a treat.
Leading ceramic artist Robert Dawson is a dab hand at deconstructing traditional patterns (we have a soft spot for his versions of the Willow Pattern plate), and now he's turned two of his vast tile artworks into witty images on mugs to bring cheer to your morning cuppa.
His Floored series takes the familiar Fleur de Lys motif, and stretches, warps and distorts it into new forms. Sovreignty goes on step further, working the motif into action painting-like splashes and splodges. And transformed into mug form, they are perfect for adding a witty touch to your kitchen.
The fine bone china mugs come in six colours, are hand decorated in Stoke on Trent, and cost £10 each from Bouf.
Brings a whole new meaning to the art of tea...
Liked this? Find more hot product ideas on Livingetc's new website. Plus, be the first to hear about our favourite new buys and exclusive competitions on our Facebook and Twitter pages.