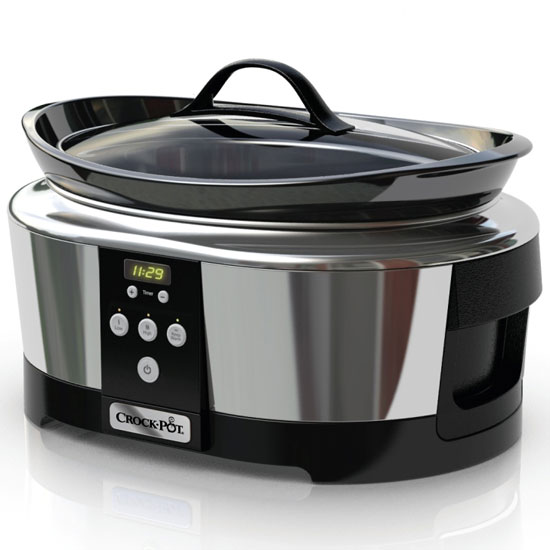 Make ready-meals a thing of the past and serve delicious homemade dinners instead with the new Crock-Pot slow cooker. Finished in a sleek stainless steel, the slow cooker feeds up to six people and features two heat settings along with a keep warm function.
Removable stoneware doubles as a serving dish and, along with the glass lid, is dishwasher safe, meaning that cleaning up is easy, too. From beef pot roast to dark chocolate fondue, the slow cooker comes with a range of recipes, and lets you plan ahead with variable cooking times from 30 minutes to 20 hours. It costs £64.99.

For the full range of Crock-Pot slow cookers and recipe ideas, visit the Crock-pot website.

Keep up to date with all our tips, tricks, advice and ideas on the Beautiful Kitchens homepage. You can also join in the fun on our Facebook page, or follow us on Twitter