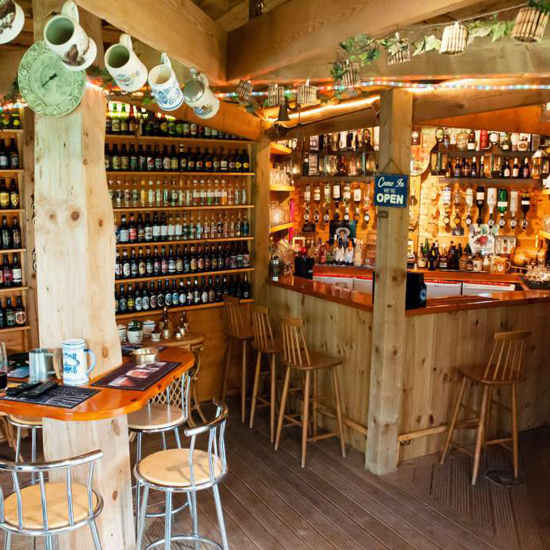 As space becomes more of a premium at home and in the garden, sheds and summerhouses are gaining popularity. But sheds are not just popular for storage, more and more of us are turning our sheds into quirky retreats for our hobbies and interests.
The Cuprinol Shed of the Year competition celebrates this very British love of sheds and this year had over 2,000 entries, which were as diverse as a shed that was turned into the Tardis and a mini post office museum shed. But the winner was John Plumridge from Shrewsbury who turned his shed into a pub.
John spent over four years converting his Woodhenge shed into a pub and furnishing it with over 500 real ale bottles and 110 cider bottles - thirsty work!
On winning, John said: "When I was told I'd won the competition, I was absolutely thrilled. I've been working on Woodhenge for around four years now and have enjoyed every minute of it. I can't even hazard a guess at the cost involved but it's a great venue for our family and friends to party in, and the good thing is we haven't go too far to get home."
To see more of the Shed of the Year competitors visit Readersheds
Love your garden? Get some inspiration for your shed and see our pretty summerhouse decorating ideas. And don't forget to follow us on Twitter and Facebook for the latest home and decor news and expert tips.