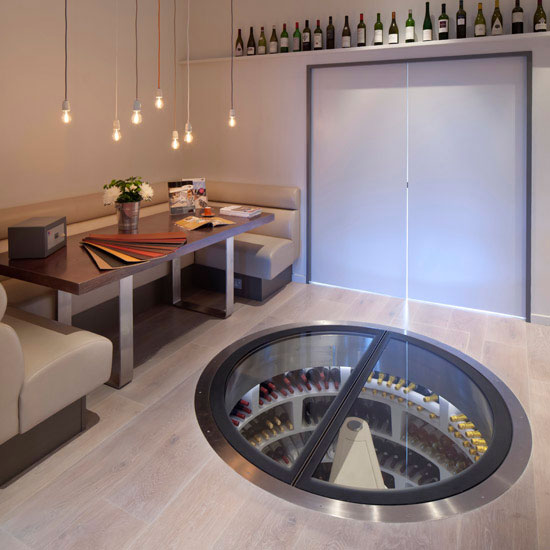 Having a wine cellar installed below your kitchen may seem unusual but as leading cylindrical wine cellar specialist Spiral Cellars are seeing an upward trend in the number of people investing in wine storage, it has just launched its first London showcase.
Housed in a residential setting in Putney, South West London, visitors get the chance to see how the cellar works and easily fits into a kitchen design. The White Spiral Cellar is positioned at the centre of a dining and entertaining space, and features an internal LED lighting scheme to create a real focal point.
Spiral Cellars start from £10,848.
Keep up to date with all our tips, tricks, advice and ideas over on the Beautiful Kitchens homepage. You can also join in the fun on our Facebook page, or follow us on Twitter.