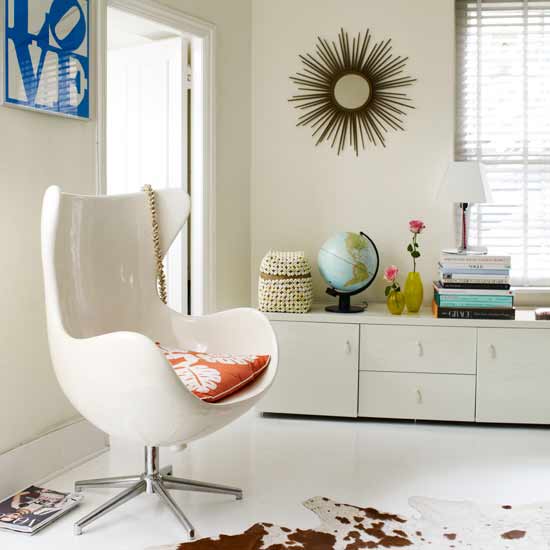 After last week's decidedly fashion-forward posts, our bloggers are embracing the retro look this week. We've seen a lot of vintage room schemes and products recently, with these retro wallpapers being my favourite of the year so far!. Check out these other nods to times gone by.
Over on Homeshoppingspy, Ellie has fallen in love with these 50s style chairs, part of a collaboration between Nathan Furniture and hip East London designers, MissPrint.
If you thought vintage accessories for the kitchen would cost a fortune, think again. Spotted on Beautiful Kitchens, these glass worktop savers in the shape of a 12" vinyl records are great for adding a fun 1950s vibe to your kitchen worktops.
Going further back into the mists of time, Roomenvy has found this great 1920s flapper-style wallpaper, which makes for a great feature wall. It's split opinion here in the Housetohome office though - do you love it or do you hate it? Leave a comment on Roomenvy and let us know!
Laura Murphy, Community Editor